Are You Struggling to Attract The Customers You Know Would Benefit From What You Have To Offer?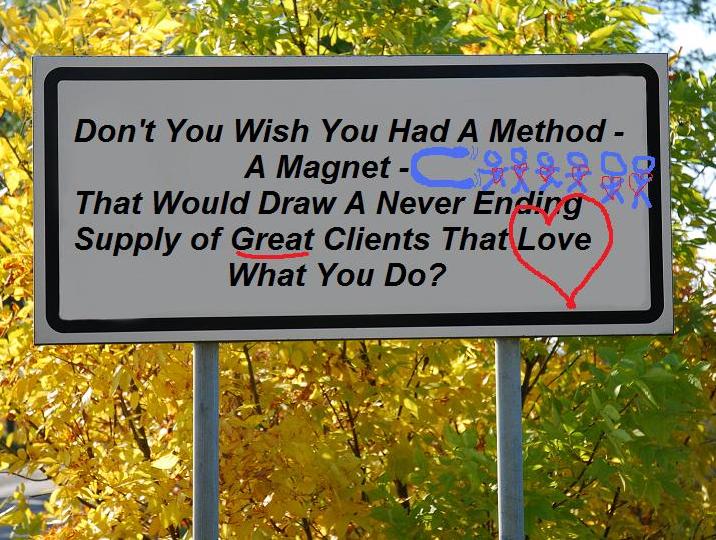 It's supposed to be easier, huh?
You've got your business up; you provide a great service or valuable product. You've heard if you build it, they will come. But where are they? Clients should be lining up to work with you.
So where the heck are they?
It makes you wonder whether or not you've been on the right path or you've made a mistake.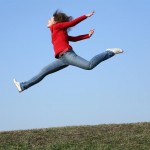 It's time to own your greatness – you were not created to be self-doubting and unsure. We too easily own and hone in on our flaws. You owe it – not only to yourself and your family and friends – but to the world at large – to own your greatness. You have a particular set of talents, knowledge, experience, passion, love, integrity, vision, desire to help and skills.
Of course – this is what makes you you. It's what makes you special. It's what sets you apart from everyone else out there. It's what makes you attractive. You know that. I know that.
But here's the key:
Now it's time to create and master your message – a message that will create a never-ending pipeline of people knocking down the door to be able to work with you and take advantage of the gifts you share.

Revealed: An easy, step by step system to create your message so that your ideal clients are lining up to work with you, transforming your business and your life into your healthiest, happiest, most successful and well-balanced for the next year and beyond!
Why "Master Your Message?"
Because your message is the critical component of your business – because this message is what your prospects see and it can engage their attention and captivate them… or it can completely miss the mark. It will only resonate with them if it truly speaks to them…a generic message won't work.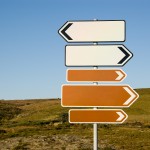 Remember, you're competing with thousands of other messages out there, all saying the same thing or something similar. So your message has to stand out and represent you authentically and magnetically.
Your message is the key component of mastering your brand, your identity. This is about how you're seen in the marketplace. It's what allows people to notice you and your offerings, and it's their first indication as to whether or not you're going to resonate with them.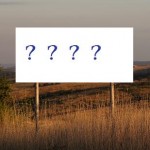 This may be one of the hardest things for people to truly get a hold of…mastering their message. So this is one of those things that I spend a lot of time with my coaching clients on – because it's critical to everything else that happens in your business. Once you have your message, everything else becomes so much easier as far as advertising and marketing your business. Putting yourself out there in front of your audience can be hard, cause you're not sure what to say, you're not sure how to phrase it.
But once you've mastered your message – every promotional piece, every flyer, article, website, advertising copy, business card, everything you create to promote your business is nearly ready made.
Why? Because you've mastered your message.
When you're doing what you're passionate about and working with your ideal clients, you're happier, healthier, more well-balanced and you will look forward to truly giving them the best of what you've got to share. They are truly served by you and your gifts and skills and talents and expertise. And of course this generates a tremedous ripple effect across the world.
You know that you want an energizing pool of clients. You know who you help and how you help. So now…you want to reach them…genuinely reach them. You want your perfect prospects to hear or see your message and think "That's me!" "I need that." And "How can I get me some of that?"
By knowing who that person is, and what their urgent needs and secret desires are, by knowing what they're facing and how they think about it – you can create your message – and one of the hardest things for us to do is to present that message in a way that the ideal client can hear – because we talk in terms of what we know and where we're at – from the point of our knowledge and skills and expertise.
So you must get into that conversation in their head. You need to pres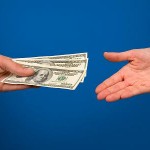 ent your message in a way that they can hear it and it has to be compelling enough to them to make them actually get over that threshold of ambivalence and lethargy, and actually part with their money to get what you have to offer.
Do you ever wonder …
– But how do I do all that?
– How do I define my message?
– How do I get into that conversation in their head?
– How do I present it in a way that's engaging and compelling to my audience?
– How do I make sure that my message resonates the way that I want it to?
– How do I get them to buy my products or service because I know I've got exactly what they need?
Well, that's just exactly what your "Master Your Message" training program is for.
For those of you that don't have your message perfected yet (or maybe you haven't even started considering what your message is,) I have a five week program to help you get your message crafted so you can get your year moving and hopping with a bang!
Who's this for?

Well…It is for you if you're not getting the number of clients you'd like

It is for you if you're not getting the types of clients you'd like

It is for you if you're getting a lackluster response to your marketing and promotion

It is for you if you need to set yourself apart from the competition

It is for you if you're feeling like you haven't found your true authentic message

It is for you if you love what you're doing, but you just can't seem to attract the quality or quantity of clients that you'd love to be serving.

It is for you if you'd really appreciate someone to hold your hand and guide you through the process of building your message so that you can attract those customers you're meant to serve, sharing your gifts and knowledge.

It is for you if you're ready to double or triple or even quadruple your business income and begin creating your best year yet…the time is here and you'll be prepared to kick start your business and send it soaring to heights you've only dreamed about.

It is for you if you know that success doesn't come from your coach, but from your own openness to the learning and growth process (you will make mistakes) and your willingness to accept guidance accompanied by a reasonable action plan that you will actually follow through with.

It is for you if you're ready for the road to success to be quicker and easier…because really, progress doesn't have to be excruciating.

It is for you if you just plain ol' want some help getting yourself out there to serve those you're meant to serve with your gifts, skills, knowledge, talent and experience.
Normally, my group coaching fees would be about $500 for this program, but if you register now – you get to take the recorded audio version of the program for only $ 297  (or even better –> $197 if you pay in full up front!)  for the five weeks and the bonus Q&A session.
 If you want, for a limited time you can split it into 3 payments, you can do $99 x 3 payments. The first payment will go through when you sign up, the next payment will go 3 weeks later, and the last one 3 weeks after that.
3 Payment Option:

$99 x 3




OR

Pay In Full…
$197.00 One Time



So if you want to launch your year into overdrive, in a way that you've never launched any year before…
This program could be for you.
If you're ready to get clarity for your business for this next year…
This program could be for you.
If you've struggled with this in the past – and it didn't really work for you – maybe you need someone there with you – to hold your hand, make suggestions, give you feedback, input, more training, new ideas and concepts…
This program could be for you.
If you need to be on this journey with other people…
This program could be for you.
And if you want people to start investing in you – you need to be willing to invest in yourself –
Let's get to work.

We'll go through narrowing down your target market, your niche, your ideal clients, your target's urgent needs and compelling desires, and how you serve those – in order to create a message that resonates with YOUR Audience. Because remember – your audience, your clients – they are buying a solution, a transformation, an answer to their questions, they're buying a little piece of you, but they need to know how it's going to benefit them…

Now – Just listen to your intuition – Does it feel like this program is meant for you?
Don't forget that you'll have the information that you learn in this group coaching experience in your vault forever…these skills, techniques and concepts will be in your library for you to pull out whenever you need them for the rest of your life…How much new business – how many new clients would it take to pay for the investment? For most of us…less than one.
If you don't think that you could get at least one new client from this group coaching program – for sure – don't invest. But if you're sure that you could get one, two, ten or twenty or 100 new clients by having a message that truly resonates with your audience, then give yourself permission to register right now.
I trust – I know that you'll make the best decision for yourself – whatever that is…
It is limited to just 10 people, so if you think this if for you – you will want to register now. It's risk free…
100% Happiness Guarantee
And don't worry, if you don't LOVE it after the end of the second class – and don't feel like you've gotten 10 times your money's worth, you can just let me know –  and I'll refund your investment! And I won't even make you dump out your brain – and package it up and return all the info you've gotten in those first couple of sessions – it's yours to keep – Really!

Cause, seriously…I do want you to be 100% happy with our work together. I can't guarantee your results, but I can absolutely guarantee that you're gonna feel great about what you've gotten out of it.
Again…Let me remind you: It's time to own your greatness – you were not created to be self-doubting and unsure.
But… the special Bonuses are actually going away quickly…so if you're interested in that option, give yourself permission to get started right now. Make sure you register by Easter. But honestly, I would encourage you to just go ahead and do it today.
3 Payment Option:

$99 x 3




OR

Pay In Full…
$197.00 One Time

 

I trust – I know that you'll make the best decision for yourself – whatever that is…